Course
ARM SYLLABUS_without_memory
ARM Syllabus - Download Here
Duration
30 to 45 days
Introduction
This intensive course rapidly trains Embedded programmers to develop applications and programs on Real time Environment.
Learn concepts and skills essential to programming and software development for RTOS-based applications and embedded products.
Audience
Electronic background young freshers who want to learn Embedded system.
Placement Training program for freshers.
Prerequisites
Should have basic knowledge on following areas:
Basic Knowledge On C Programming and Interested to be master in C Language.
Microcontroller
Micro Processor and Electronic Devices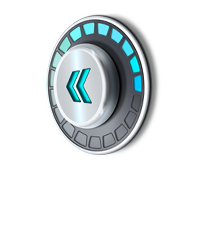 INTRODUCTION TO ARM PROCESSOR ( 2 CLASS – 4 HOURS ) -
Introduction to embedded system and ARM Processor.
ARM related Companies and its opportunities.
ARM processor family.
Application of ARM Processor.
Compiler.
Emulation and Debugging.
Difference between RISC & CISC.

LPC2148 MICROCONTROLLER PIN DETAILS, MEMORY ( 2 CLASS – 4 HOURS ) -
LPC2148 ARM 7 microcontroller.
Features of LPC2148.
Block diagram of LPC2148.
Pin diagram of LPC2148.
Architectural overview.
On-chip flash program memory.
On-chip static RAM.
SYSTEM CONTROL ( 2 CLASS – 4 HOURS ) -
Crystal Oscillator.
PLL.
Reset and Wake-up Timer.
Brownout detector.
Code Security.
External Interrupt input.
Memory Mapping Control.
Power Control, VPB.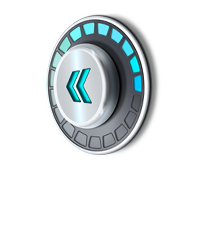 MEMORY MAP, PIN CONNECT BLOCK, GPIO ( 10 CLASS – 20 HOURS ) -

Memory map.
Pin Connect Block.
General Purpose Parallel I/O: Features
8 Bit LED's and switches
Relay and Buzzer
Seven Segment Led
Keypad
LCD


TIMER, ADC, DAC, UARTs ( 12 CLASS – 24 HOURS ) -

General purpose timer/ External event counters : Features
Interfacing Timer and Counter Operation.
10-bit ADC: Features - Interfacing Temperature Sensor LM35.
10-bit DAC: Features - Interfacing DAC.
UARTs: Features, Serial Communication.
Interrupt Controller.
Interrupt Sources.
External Interrupt.


I2C, SPI, PWM, RTC, WATCHDOG TIMER (8 CLASS – 16 HOURS ) -

I2C – bus serial I/O Controller : Features - Interfacing with AT24C1024
SPI- Serial I/O Controller : Features - Interfacing with 25LC040.
Watchdog timer,Real Time Clock,Pulse Width Modulator : Features